WELCOME TO HOPE LIFE INTERNATIONAL GAMBIA
Hope Life International (HLI) is a charitable and non-governmental organization that was established in 2004 in The Gambia, West Africa, to help the victims of poverty, diseases, natural disaster, starvation, alleviating their pains and suffering by caring, improving their health and quality of life of people in Africa and rest of the world.
Schools Headmasters, Clusters Monitoring, Supervisors and Teachers Receiving Training on ASRHR in Region 3, Kerewan North Bank, Gambia
Ongoing Project on, Comprehensive Sexual and Reproductive Health Rights Education for Adolescent in 15 schools in Faranfeni, kerewan Region 3, North Bank of The Gambia.
Chronic Asthma Patients Need Urgent Support, Donate To Save lives.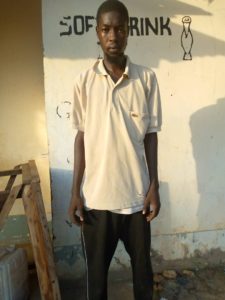 Hepatitis Sensitization And Screening Exercise, Serrekunda, Gambia
Latest News From Hopelife International